Wood Floor Sanding in Manchester, Cheshire & Stockport
Bring Your Wooden Floors Back To Life!
If the wood floors in your home or business premises have become worn, dark and dull over the years and you're looking for a trained team of experienced floor care technicians that provide wood floor sanding in Manchester, Cheshire & Stockport areas, you've come to the right place.
Complete Wood Floor Restoration
Your floors are in good hands with the wood floor sanding & restoration specialists at Nu-Life Floorcare. We've more than 40 years of experience providing a wide range of floor cleaning and restoration services  Manchester & Cheshire areas and are accredited to  Safe Contractor and Constructionline status.
As a result, you can be sure when you choose Nu-Life as your wood floor sanding company, you're going to see incredible results.
Manchester's most trusted floor sanding technicians
The wood floor restoration technicians at Nu-Life are all trained extensively in-house on an ongoing basis. This is to ensure that staff are kept up to date with the latest floor sanding methods, products and equipment, and are able to provide the absolute best service available to the community.
We are very proud to have been chosen as a Pallman Qualified Applicator, using the finest wood seals, oils and finishes – always using low-odour products and treatments, to ensure the best possible finish and a healthy home or business environment for you, our valued client.
As our Safe Contractor Accreditation proves, we are health & safety conscious and we care about our clients and staff.  We don't want anyone breathing in sanded flooring particles all day long and we want to keep your home or workplace as clean and as healthy of an environment as possible.
The very best floor sanding equipment…
The wood floor sanding equipment we use is of the highest grade available in the industry. When cleaning, sanding and restoring wood floors, we will be assisted by the much acclaimed Pallman range of wood floor restoration equipment and deep penetrating, durable and long-lasting sealing treatments.
By combining the use of this equipment with knowledge and experience in the sanding and restoration of wood floors, our technicians are able to produce visibly stunning results, every time. Our state of the art equipment creates a virtually dust free environment. 
Get A Free Quote
So, what makes Nu-Life different to any other other wood floor sanding company in Manchester and Cheshire?
We work across the entire North West of England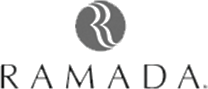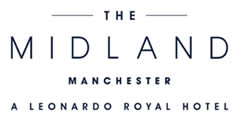 Qualified, Insured & Trusted by Homeowners & Businesses
When you choose Nu-Life as your wood floor sanding company, you can expect much more than just visible results. You will receive a full and extensive wood floor restoration service that consists of environmentally friendly methods and products, all of which are safe for you, your family, your staff and your visitors.
Whilst many wood floor sanding companies in Manchester & Cheshire are able to produce good results, what they don't tell you is that they're assisted by solvent-based products which are a threat to both the environment and your health. Here at Nu-Life, we've worked hard to phase out these products, replacing them with lower solvent, water-based treatments that produce incredible results, without the unnecessary risks.
And of course, for your peace of mind, all this is from a Quality-Assured Floor Restoration & Wood Floor Sanding Company, guaranteeing you receive the ultimate, quality service. If you add to that to our Constructionline and Safe Contractor Status, there's no doubt you've chosen the most reliable and competent company with staff members who work hard to provide you with the most professional service.
With more than 40,000 valued clients backing us, plus over 40 years of experience providing wood floor sanding and restoration in Cheshire, Manchester, & Stockport areas, you're given the confidence and the peace of mind that when you choose Nu-Life, you're choosing the best of the best. Plus, we'll be on hand to help you with any problems you may have in the future.
So, If the character of your room is looking a little sad and feeling neglected, call us now to revive your home or workplace. You'll be blown you away with the results!
Don't forget – you're comforted by our 100% Money-Back Guarantee:
"If you're not completely happy with our work, we'll return as a matter of urgency and correct any areas of concern for free. If you're still not 100% happy – You Don't Pay – Not One Penny".
We couldn't be fairer than that could we?
Click the button below or call us FREE on 0161 480 4848 for a free quote.
Get a FREE Quote NOW
And receive a FREE eBook guide.