School Floor Sanding
in Manchester, Cheshire & Stockport
Nu-Life School Floor Sanding is based in Stockport, Cheshire. However, that doesn't stop us from providing our expert School Floor Sanding services to valued clients, just like you, throughout the UK. Established in 1981, we've spent over 43 years providing a wide range of specialised, floor restoration services, including School floor sanding
But that's just part of the story. We continue our obsession and never-ending commitment to perfecting, not only our services, but also our understanding and careful consideration, of what your specific requirements may entail.
Importantly, laying of school flooring is carried out in many different ways and; it's vitally important to have expert knowledge, when School floor sanding and maintaining the floor properly.
Our speciality is providing a Professional, school Floor Sanding Service to small, medium and large school floor sanding projects. In fact, it's probable we've restored a floor just like yours and provided amazing results.
Get a Free Quote
On completion of our school floor sanding and restoration of your floors, you can be sure, with our advice and good maintenance, your school floor should maintain its lustre for years to come.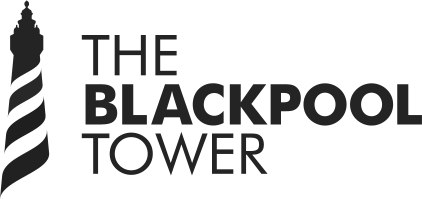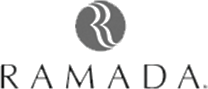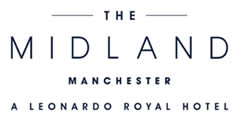 So, what makes Nu-Life any different to other companies that offer School Floor Sanding in Manchester and Cheshire areas?
School Floor Sanding Repair & Restoration
If your school floors have become worn, dull, sad looking and maybe damaged over the years and; you're looking for a trained team of specialist wood floor sanding and repair technicians, you really have come to the right place.
Bitumen, screed, carpet, whatever it is that's in the way or preventing us from school floor sanding, it's not a problem, just leave it to us.
Even if you have floors that are in need of repair or maybe some replacements are required, we'll meticulously undertake that for you. You can be sure, our attention to detail sets us apart. We'll provide you with unique, luxurious looking floors with greatly enhanced durability.
School Floor Seals and Finishes
We're very proud to be chosen as a Qualified Approved Applicator by Pallman, one of the industry's foremost suppliers of superior, school floor seals and colours.
This enables us to provide you with an exclusive gallery of the most durable and finest school floor sanding seals, oils and finishes available, the choice is yours. At the same time, your floor will receive our meticulous school floor sanding process and prepared in great detail, in readiness for your chosen school floor finishing seal.
Not forgetting, we always use low-odour products and treatments, to ensure the best possible luxurious finish. As well as ensuring a healthy environment for you, our valued client.
For all these reasons, combining all these elements, we promise to create a stunning look for your School floor. And if our experience proves us right, you're going to be absolutely amazed and like us, incredibly proud of your newly restored School floor.
Because, believe it or not, it makes us so proud to be school floor sanding and carefully restoring to perfection, your very own personal slice of nature.
Dust Free School Wood Floor Sanding
Let's be honest, when undertaking school floor sanding, there just isn't a system that can guarantee you with a completely dust free environment. However, you can be sure that our state of the art dust control systems and equipment, will provide you with a virtually "dust free" environment.
School Floor Care and Maintenance
When we complete your School floor sanding project, you'll benefit greatly from our School Floor Maintenance Programme, provided completely free of charge. The programme will enable you or your in-house cleaning team to keep your school floors looking amazing, the whole year through. It's our way of saying Thank You for using our services.
The Very Best School Floor Sanding Equipment
You'll be pleased to know, the school floor sanding equipment we use, is of the highest grade available in the industry. Moreover, when we're cleaning, school floor sanding and restoring, we'll be assisted by the much acclaimed, brand leading Pallman range of school floor sanding and restoration equipment, along with deep penetrating, durable and long-lasting sealing treatments.
By combining the use of this equipment with our knowledge and great experience in school floor sanding and restoration of fine floors, our technicians are able to produce for you, visibly stunning results every time.
School Floor Line Markings and Sports Floor Line Marking
Should you require line markings in your sports hall, please feel free to discuss your requirements with our specialist line markings team.
We cover the entire North West of England
Most Trusted
School Floor Sanding Company
Whenever we're working in your school, Health and Safety of all involved, is at the forefront of our mind. For that reason, you can be sure and comforted, that all our equipment has the necessary testing certification. You'll also be glad to know all our technicians attend and pass numerous Health and Safety courses, throughout the year. In addition, for your peace of mind, Nu Life as a company have accreditations such as CHAS, SafeContractor, TrustATrader and CheckaTrade etc.
However, we don't stop there, all our school floor sanding and restoration technicians are trained extensively, in-house and by trade manufacturers on an ongoing basis. This is to ensure that our technicians are kept up to date with the latest products, machinery and school floor sanding methods. Enabling us to provide you with an amazing, professional and extremely personal service. A service that we believe is second to none. Equally, from your first contact, you'll realise you're dealing with people who care and understand your worries and concerns. We'll take the time to listen, discuss and explain in great detail, how we'll provide you with our unique and amazing school floor sanding service. In fact, the final results will probably be even better than you ever imagined. And most importantly, adhering to your specific needs and deadlines at all times. Plus, for us to ensure there are no damages to adjoining walls, skirting, units and furniture, complete care and attention is given to protecting these items.
Thousands of Hotels, Property Companies, Universities, Local Authorities and domestic clients have their floors restored by us repeatedly. In fact as of today our database stands at well over 40,000 valued clients. Well, we have been in the business a long time!
Get a FREE Quote NOW
And receive a FREE eBook guide.