Polished Concrete Floors
in Manchester, Cheshire & Stockport
If you're looking for the best polished concrete floors from a reputable company, then you've come to the right place.
Nu-Life Floor Care has over 35 years of experience of restoring all types of floor coverings across the UK, including concrete. In recent years, polished concrete has become the "must-have" floor covering for warehouses, factories and offices.
Using one of the world's most advanced concrete floor grinding and polishing systems, the team at Nu-Life will bring the WOW-factor back to any dull, sad-looking concrete flooring.
This unique concrete floor repair process includes:
Resurfacing of the concrete flooring
Using multi-stage diamond resurfacing and polishing discs
Applying lithium based hardeners
Ultra-fine polishing, completed with an application of our highly penetrative impregnating seal, which protects the stone… and your investment.
Get a Free Quote
Take a look at the transformation we obtain when we're concrete floor polishing. This particular floor was rough, scratched, old and worn out. These are the jobs we enjoy the most. Why? because we see the look of amazement on our clients' faces, when they see their newly restored, fabulously polished, concrete floors.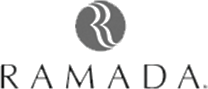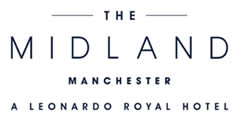 So, what makes Nu-Life any different to other companies that offer Polished Concrete Floors in Manchester and Cheshire areas?
Beautifully Polished Concrete Floors
Your polished concrete floors are going to look incredible… even better than new! The reflection on the concrete will be perfect and ultra smooth to the touch. An amazing transformation from a once rough and dull looking floor.
Results like this one aren't rare for us, as we always carefully and considerately undertake our step by step concrete floor polishing process.
How we polish your concrete floors
The process of polishing concrete floors will always vary depending on the level of existing damage. If the surface is rough or severely worn, then we'll use metal bond diamond abrasives (that's the techie bit) to cut the damage back and smooth out the floor.
Once the floor is flat from the concrete floor repair process, we're ready to start the polishing process using the most advanced resin set concrete floor diamond polishing discs available. This a normally a 5-Stage polishing process that meticulously closes the concrete up to an ultra-fine, smooth finish.
We cover the entire North West of England
Extra care for additional protection
During the grinding and polishing process, we apply a Lithium Silicate Hardener at different stages. As a result, the concrete floor is hardened and has much more structure and strength.
Once the fine polishing process is complete, we apply a low-odour solvent based concrete impregnating sealant. Then, using an ultra-high speed polishing machine, we buff, clean and polish the concrete floor to an amazing reflective finish.
Thousands of Hotels, Property Companies, Universities, Local Authorities and domestic clients have their floors restored by us repeatedly. In fact as of today our database stands at well over 40,000 valued clients. Well, we have been in the business a long time!
Nullife have done a couple of floors for us over the years and the have been excellent each time. Really professional and knowledgeable and always do a great job.Most recently they have sanded my parquet and treated it and it's looks ace, so happy with it.Can't recommend enough, thanks again.
The patio looks amazing – I never thought all those black marks would come out of the Indian Stone but they have! It is now back to its beautiful rainbow colour. My thanks to Nu Life and the technician that carried out such a brilliant professional job😊
After the distress of extensive water damage to both tiled and parquet floors, as well as indifferent claims management from our insurers, the professionalism, courtesy and care taken by everyone at Nu-Life was very welcome. A fantastic job restoring the floors to their former glory was accompanied by great attention to detail and good humour. Would heartily recommend - thank you!
We engaged Nu-Life to restore the original wooden floors throughout our recently purchased Victorian property. Not only was the finished result a breath taking transformation, but the work was completed in record time, and with minimal disruption to other work taking place in parallel. Nu-Life's professionalism and technical attention to detail is second to none. And Mike, Belinda and Gary from Nu-Life were a pleasure to deal with. We would highly recommend Nu-Life for any floor improvement projects. Thank you so much!
We had our floors repaired and sanded (living room and dining room) at the beginning of the January lockdown. We were nervous about having someone in the house but the guy could not have been more professional. He always wore a mask, used antibac and was very considerate of us having the family in the house. The floor is beautiful, and though not the cheapest quote we had, worth every penny.
The knowledge of floors that Mike and the Team at Nu-Life have is immense. Their advice on using the right type of flooring is valuable and along with great floor cleaning products makes this our Go-to place for all our flooring.
Very skilled at what they do, our stone floors always look like new after they carried out the professional cleans. The Nu-life team are also great to work with!
These guys are always very polite and professional. They clearly know what they're doing. I would 100% recommend!
Simply the most professional floor care outfit I have come across in the North of England. Their depth of knowledge and expertise is second to none with specialists in each field of floor restoration you can guarantee whoever turns up to do the job will know what they are doing.
Having been introduced to Nu-Life when I came into the Contract Cleaning Industry, I was impressed with their professionalism from the start. Their promptness to answer queries and get quotes out to us is reassuringly impressive and leaves me in no doubt that I wouldn't need to look elsewhere. Every now and again I do price check Nu-Life but have found that the value for money we get as a business is second to none. I need to be able to ask them to meet Clients on our behalf and have never had any impropriety happen and would always be happy for them to represent our company. The finished product we receive is always First Rate and I look forward to many more years doing business with Nu-Life Floor Care.
I have been associated with Nu-Life Floor Care for many years now and have always found their managament, office administrators and operatives to be very user friendly and helpful, nothing is to much trouble for them.Just recently we had some external ceramic floor tiling laid by a contractor. The end result was very poor as the tile adhesive had damaged the majority of the tiles and we couldn't get the contractor to return to site.I phoned Nu-Life Floor Care to help us out and they were there the next day. They deep cleaned the whole area and the results were amazing.Thank you Nu-lifeHoward BroomeFacilities Manager
Hi Mike,My Carpets look amazing, yes please send me a money saving voucher, i look forward to using Nu-life in the future, great service and friendly helpful staff.All the best Jean
Having just bought a new house we noticed that the carpets were really mucky, the previous owner must have never taken his shoes off and encouraged his rugby team mates to wander through!I thought options replace the carpet "cash was short" get someone into have a look and went for the latter and was really happy they turned up on time and really friendly and helpful. Did an amazing clean to the extent we found the real colour again and generally amazing service!
Nu-life came nice and early to our house and by the time I got back from work, I had what looked like a brand new floor. They had cleaned and tidied after themselves and there was absolutely no inconvenience to me.The staff were cheerful and hardworking and overall the company was a pleasure to deal with.I'm getting them back to do my patio for the summer.Thanks Nu-life!
Get a FREE Quote NOW
And receive a FREE eBook guide.