Limestone Floor Restoration
in Manchester, Cheshire & Stockport
Bring your limestone floors back to life…
Are you looking for a trusted & experienced floor care company that provides the best limestone floor restoration Manchester has to offer? Nu-Life are the team you need.
We've been providing the very best limestone floor cleaning, polishing and restoration services throughout the UK for over 40 years now, so you know your floors are going to be in good hands.
Your floors are guaranteed to be completely transformed to look smoother and cleaner with deep plush colouring and an exotic, expensive looking finish. Because, Nu-Life are known for consistently, producing 'better than new' results.
Get a Free Quote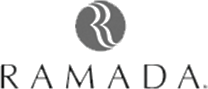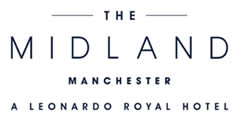 So, what makes Nu-Life any different to other companies that offer Limestone Floor Restoration in Manchester and Cheshire areas?
You can rest assured that
You've Made The Right Decision
We've successfully carried out limestone floor cleaning, polishing and restoration services throughout the UK for over 40,000 valued clients, both domestic and commercial. So you will have total confidence, when we restore your limestone floors, the results we produce for you, will be second to none.
The team here all go through extensive training courses in limestone floor cleaning, polishing and restoration. We even run the most sought after a Training Academy for other floor care companies in the UK.
If your limestone floors have become dull and worn out over the years, perhaps even scratched and stained, then you'll soon realise that mopping and scrubbing isn't enough. Limestone floors require expert knowledge, specific cleaning and restoration methods, unique treatments and professional equipment.
This is what gives Nu-Life the edge when it comes to limestone floor cleaning and polishing. We've been doing it since 1981, so we know what works and what doesn't. In fact, we've even developed our own in-house limestone floor cleaning products that are not only eco-friendly, but produce much better results than the obnoxious, chemical-filled products found elsewhere on the market.
We cover the entire North West of England
Thousands of Hotels, Property Companies, Universities, Local Authorities and domestic clients have their floors restored by us repeatedly. In fact as of today our database stands at well over 40,000 valued clients. Well, we have been in the business a long time!
Get a FREE Quote NOW
And receive a FREE eBook guide.