Doff Steam Cleaning
Manchester & Cheshire
Nu-Life Doff Steam Cleaning is based in Stockport, Cheshire. However, that doesn't stop us from providing our expert Doff Steam Cleaning services to valued clients, just like you, throughout the UK.
Established in 1981, we've spent over 43 years providing a wide range of specialised cleaning and restoration services, including Doff Steam Cleaning.
But that's just part of the story. we continue our obsession and never-ending commitment to perfecting, not only our services, but also our understanding and careful consideration of what your specific requirements may entail.
Arguably, after your family and/or staff, your building is your most important asset. And when deciding on the correct cleaning system to be used on your building, it's vitally important to have the expert knowledge and specialist equipment when undertaking Doff Steam Cleaning. Better still,, our team with an eye for detail, will work diligently and take great care when providing you with our Doff Steam Cleaning service.. All you have to do is relax.
Get a Free Quote
Our speciality is providing a Professional Doff Steam Cleaning Service to small, medium and large Doff Steam Cleaning projects. In fact, it's probable we've successfully cleaned and restored a building just like yours, many times before, with amazing results.
On completion of our Doff Steam Cleaning, you can be sure, with our advice and good maintenance, your home, business or historical building, should maintain it's new-found sparkle for years to come.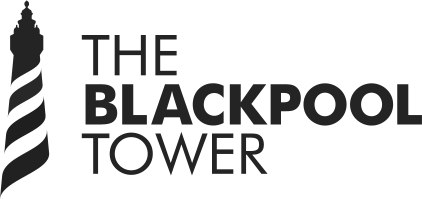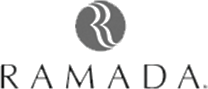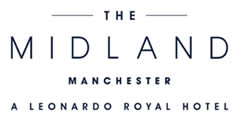 So, what makes Nu-Life any different to other companies that offer Doff Steam Cleaning in Manchester and Cheshire areas?
Most Trusted Doff Steam Cleaning Company
Whenever we're working in/on your premises, Health and Safety of all involved, is at the forefront of our minds. For that reason, you can be sure and comforted that all our equipment has the necessary testing certification.
You'll also be glad to know, all our technicians attend and pass numerous Health and Safety courses throughout the year. In addition, for your peace of mind, Nu-Life as a company has accreditation's such as, CHAS, Safe Contractor, Trust A Trader and Check a Trade etc.
However, we don't stop there. All our Doff Steam Cleaning and restoration technicians are trained extensively in-house and by Trade Manufacturers on an on-going basis. This is to ensure our technicians are kept up to date with the latest products, machinery and Doff Steam Cleaning methods. All to further enable us to provide you with with an amazing, professional and extremely personal service. A service we believe, is second to none.
Equally, from your first contact, you'll realise you're dealing with people who care passionately and understand your worries and concerns. We'll take the time to listen, discuss and explain in great detail, how we'll provide you with our unique and amazing Doff Steam Cleaning service.
In fact, the final results will probably be even better than you ever imagined. And most importantly, at all times, always adhering to your specific needs and deadlines.
Something else to keep in mind…
With a daily diet of all of the above over the years, any building will suffer and become sad-looking over time. And if that's not enough, when brick colour fades and elements attack, definition subsides and it follows that a building loses it's character and appeal.
Undoubtably, if your building stone is suffering, then Doff Steam Cleaning is perfect for safe cleaning and restoration – Even for national heritage sites. Add in other industries like medical facilities, food production facilities and you can see the list is endless for the excellent, natural cleaning capabilities that Nu-Life's Doff Steam Cleaning system offers you.
Here's what to do now…
Arrange your Risk Free – No Obligation Quote for your Doff Steam Cleaning. We can't wait to get started and we'll be unbelievably thrilled and honoured to provide you with stunning looking results.
Fill in the quick and easy form on this page or
Call us Now on 0161 480 4848
To recap, Nu-Life's
Doff Steam Cleaning Benefits
Doff Steam Cleaning approved by English Heritage
Cleans without causing any harm to identified surfaces
No damage due to low water pressure and steam
Super-heated steam
No harsh chemicals
Kills mould, reducing further growth
Incredibly fast drying. No saturation of stone
Can be used safely on numerous types of surface materials
Perfect for cleaning historical buildings
Extremely quiet based on other process
Fantastic for removing biological/non-biological substances
Removes graffiti
Environmentally friendly
Doff Steam Cleaning so special?
Firstly, Doff Steam Cleaning is an extremely gentle system for cleaning natural stone. Pressure and high temperature (adjusted to suit the project) is applied at a short distance from the stone during cleaning.
And that's just the beginning. Doff Steam Cleaning using water and steam, is incredibly efficient when cleaning concrete/stone. It's safe and shock free with no saturation of the stone and other surfaces. At the same time providing unparalleled drying times.
Furthermore, our highly trained Doff Steam Cleaning technicians ensure the correct amount of water and steam are used throughout the process, by diligently controlling the water flow to a minimum but keeping the steam high. Therefore, providing a gentle but intense cleaning process, that allows the stone to dry rapidly with no damage whatsoever.
But that's not all, far from it. The doff Steam Cleaning system is highly efficient and greatly effective at removing most of all the other elements that may affect stone and other materials over the years.
Here's some examples:
Thousands of Hotels, Property Companies, Universities, Local Authorities and domestic clients have their floors restored by us repeatedly. In fact as of today our database stands at well over 40,000 valued clients. Well, we have been in the business a long time!
Get a FREE Quote NOW
And receive a FREE eBook guide.