DOFF Cleaning
Manchester & Cheshire
Professional DOFF Steam Cleaning
The DOFF cleaning system is a steam-based cleaning system designed to safely and effectively clean stone suurfaces. That makes it ideal for the efficient cleaning of:
…Plus many others, all without causing any damage or disfiguring the substrate. Talk to us today about what our DOFF cleaning system can do for your business premises…
Get A Free Quote
So, what makes Nu-Life any different to other companies that offer DOFF Cleaning in Manchester and Cheshire areas?
Areas we cover include:
Our technicians cover the entire North West of England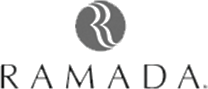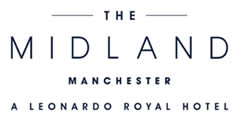 Nu-Life use the DOFF Integra which is a market leading, expertly engineered system that utilises a normal water supply to remove some of the more resistant forms of unwanted matter from a range of surfaces. The DOFF Integra is an advancement of the original DOFF Standard, providing greater ease of operation – eg improved manoeuvrability, quick release of modular components, digital displays and easy loading. The water supply is fed via a pump into a hot-box where it is rapidly heated to temperatures of up to 150.
The heated water is then fed through high temperature heat resistant hoses to the special nozzle at a rate of between 3 to 5 litres per minute. Once cleaned, the surface dries within minutes which prevents any long-term damage as a result of trapped moisture.
We recommend the DOFF for use on surfaces such as brick, stone, concrete, tiled (glazed and encaustic), wood, faience and terracotta. It is a useful sterilisation tool for kitchens, toilets, swimming pools, hospitals and factories.
DOFF can be used in Building restoration, Industry, Food production, Hygiene control, Hospitals, Factories, Transport & vehicle depots, Workshops etc.
A normal water supply is taken through the pump into the Hotbox, where a range of temperatures of up to 1500 C can be achieved. The low volume of super heated water and steam (5 litres per minute) is then fed through heat resistant hoses to special nozzles where a genuine 1500 C is delivered. The surface being cleaned does not suffer any damaging pressure, thermal shock or deep saturation and dries within minutes. A range of different lances and nozzles are available.
Thousands of Hotels , Property Companies, Universities, Local Authorities and domestic clients have their floors restored by us repeatedly. In fact as of today our database stands at well over 40,000 valued clients. Well, we have been in the business a long time!
Get a FREE Quote NOW
And receive a FREE eBook guide.