Delivering great service since 1981
Nu-Life from the beginning
Building a Happiness Based Business
1981 was the year Brian Philbin found himself out of work and basically on the scrapheap, when the owner of the company he worked for decided to sell his business.
After three fruitless months of job hunting and no work in sight, he decided to start working for himself as a carpet cleaner – skills he'd learnt earlier in his life when working for a laundry and dry cleaning company where his daily duties consisted of collecting and delivering clothing from various shops.
As this was only a part time position, he used to help out in the other side of the laundry firms business vacuuming carpets and moving furniture for the company's carpet cleaning technicians.
So, armed with £200 borrowed from family members, he purchased a second hand Mini-van for £150 and a carpet-cleaning machine he saw advertised in the local paper at a bargain £70 (he put the extra £20 in himself).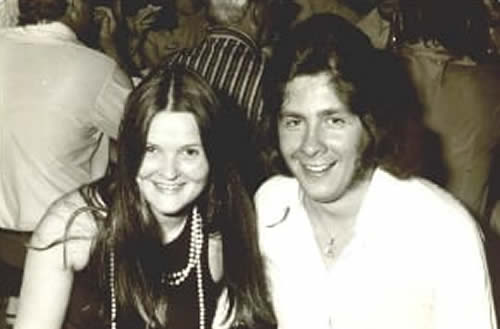 His business had been born
Well, the answer was simple. It was a new beginning, a new start in life, a new-life! Therefore, Nu-Life Floor Care was born!
Now, for the next few years, Brian set about building his business, with not much business sense it must be said. But, he was earning a living, enough to take him, his wife Christine and his son Mike, on holidays to Florida.
It was on one of these holidays that would change his whole way of thinking in respect of Customer Service, after experiencing an in-depth viewing into the 'Disney' way of doing things he discovered the importance of excellent customer service and came home determined to build his business and provide his customers with the WOW factor!
Every month for the next 2 years, he set aside two days. Travelling all over the UK, even to Phoenix & Arizona in the USA attending schools for excellent service, learning all he could on how to provide a floor cleaning service that would be second to none.
cleaning solutions and equipment.
There were so many different (albeit the same) cleaning solutions to choose from, all making similar claims. But it was difficult to find natural products, which Brian was certain that his customers would prefer being used in their home.
He knew this was true, because he had asked 127 of his most valued clients for their thoughts and concerns. Eventually, after many months, he found all the natural solutions from as far away as Australia, Thailand, China and the USA.
Cleaning machines were in abundance. But of course, there are so many different types of fabrics and fibres, natural and man-made. They couldn't all be cleaned the same way! And therefore, a number of different types of machines were identified that would make it possible and, more importantly; safe to clean all the different types of floors, carpets and delicate fine fabrics.
But there's much more. His business was beginning to expand and he needed to employ staff. And if they were to provide the type of service-company he was developing, they needed to be the right type of people. He carefully selected like-minded individuals that were genuinely interested and determined, to also provide excellent service.
Each member of staff is meticulously trained in the Nu-Life way of service. They undertake on-site and in-house training for six months, working to set procedural formats and completing formal written exams each month.
After the six month period, they attend national accredited courses, being trained to the highest standards, finally, undertaking an intensive two day training programme, followed by a 2 hour written exam. On successful completion of the six-month course and exams, they earn the accreditation to become a Nu-Life Professional.
"the best" services business
But their training doesn't end there. For the technician to keep his/her accreditation, further advanced training is a requirement, by successful completion of continuing courses and exams.
The process of excellent customer service and innovation continues…
Mike Philbin continues the ever changing, procedural methods of Excellent Customer Service (The WOW factor) within Nu-Life Floor Care
2004 was the year Nu-Life were beginning to be swamped with enquiries for marble cleaning and polishing, tile cleaning, slate cleaning and sealing from all areas of the UK
Since those first enquiries, Mike Philbin has researched and developed Nu-Life Stone Care, natural stone restoration services. This has taken him to different cultures and the opposite ends of the world including China and the USA.
During this time he has tested 547 different cleaning products but none completely satisfied the highest requirement of safe solutions with excellent results. Some were adequate but others were simply just not good enough. The biggest concern was in the odours and the health of Nu-Life's staff and health conscious customers.
The only solution was for Nu-Life to manufacture their own extensive range of products formulated from natural ingredients!
With the guidance of a university chemist and one of the worlds largest raw product manufacturers, this has now been completed.
Nu-Life now provides the finest of cleaning and restoration products using natural plant extract ingredients. This ensures that Nu-Life's valued clients and craftsmen, are providing unique, safe & natural products and services that are second to none.
The on-going search for improvement continues – Nu-Life forged new links with the Marble Institute of America (MIA), helping to bring more knowledge for Nu-Life and even more information for their valued clients.
Due to the ever increasing requests for Nu-Life's specialist services, The Directors have recently franchised the Stone Restoration side of the business with new specially trained franchises covering various areas of the UK.
2010 … and planning is at an advanced stage to provide training courses to tiling and restoration professionals . Training will be undertaken at Nu-Life's purpose built offices, warehouse and training centre in Cheshire.
2014 … Nu-Life are now one of the leading floor restoration companies in the UK, specialising in restoration of all types of floors, including carpets, stone and wood.
Mike Philbin has now qualified as the only Qualified Interior Stone Failure Analysis Investigator in the UK and Europe, providing expert advice in Stone failure disputes.
To assist our clients in the UK and beyond, Nu-Life have expertly trained over 250 individuals and companies from all over the UK and Europe in stone floor restoration and continue to provide mentoring and consultative services to these companies.
Of course, Floor Restoration is the core business of Nu-Life and we continue to provide restoration services to all areas of industry and the public which include the restoration of prestigious buildings such as Manchester Town Hall, Manchester Cathedral and more.
Our blog pages provide more details of this work
Over the past 4 years Nu-life has grown and developed in a way that the Philbin family could have only dreamed of.  With the continued growth of our amazing client base the demand for additional services was becoming more and more evident.
This next stage in the company development has seen the appointment of a general manager and industrial manager, both allowing Mike Philbin the freedom and time to continue growing and developing the company.
Since 2015 Nu-Life have added a number of specialist divisions including,
Industrial Cleaning
External Building Cleaning
Jet Washing
Hi-Level Cleaning and Soft Washing
All helping to create what is now known as The Nu-Life Group.